Calvary's Commitment to Missions
As a congregation we believe that God has called us to participate in His desire to reach all people with the good news of His saving love. We believe that in order for people to understand and experience God's freely offered salvation; they must both hear and believe this good news.
For "everyone who calls on the name of the Lord will be saved." How then will they call on him in whom they have not believed? And how are they to believe in him of whom they have never heard? And how are they to hear without someone preaching? And how are they to preach unless they are sent? As it is written, "How beautiful are the feet of those who preach the good news!" But they have not all obeyed the gospel.
For Isaiah says, "Lord, who has believed what he has heard from us?" So faith comes from hearing, and hearing through the word of Christ. – Romans 10:13-17
One of the ways that Calvary Assembly manifests its' commitment to this priority is to prayerful and financially come alongside the ministries and missionaries who "preach the good news" to those who have not heard and believed it.
Currently, Calvary Assembly of God supports over 40 different ministries and missionaries in the greater Wilmington area, the United States, and throughout the world.
Calvary Assembly accepts the Holy Scriptures as the revealed will of God, the all-sufficient rule of faith and practice, and for the purpose of maintaining general unity, adopts the Statement of Fundamental Truths of the General Council of the Assemblies of God.
The Mission of Calvary's Women's Ministries is to touch Women's lives by encouraging them to desire and pursue God's purpose for their lives through the study of God's Word and consistent prayer; to build them up spiritually and emotionally as they grow in God's grace; to equip them to minister God's love in service and in intercessory prayer for the church, the community and the world and provide an engaging atmosphere of fellowship and goodwill. We meet at Calvary Assembly, 6 pm the first Sunday of most months.
Calvary's Men's Ministries exists to reach, teach and release men to grow to their full potential in Christ.
Our goal is to equip and empower every man to grow as: a follower of Christ, a husband to his wife, a father to his children, a brother to his friends, a servant to his church, and as a positive witness for God in his world.
A Bible Study for the Christian Life
Wednesday Evenings 6:30 pm
"The Walk" is a weekly fellowship Bible Study where we consider our relationship with God, while learning about Christ, His Church, and the mission He has given to His people.
"Walk by the Spirit."
– Galatians 5:16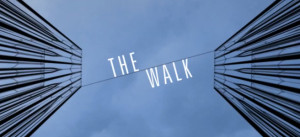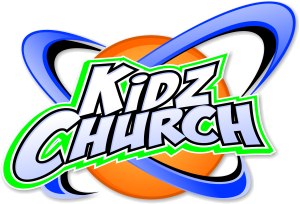 Calvary's "Kidz Church" is a fun and enjoyable place for kids to learn God's Word!
Our purpose is to provide your preschool and elementary students with the opportunity to grow spiritually in an environment that is both positive and safe. We can't wait to serve your family!
Sep 24, 2023

Approaching One Another With Care: Week 3

Sep 17, 2023

Approaching One Another With Care: Week 2

Sep 10, 2023

Approaching One Another With Care: Week 1

Sep 3, 2023

Approaching the God who CARES

Aug 27, 2023

Ask Anything Week 7

Aug 20, 2023

Ask Anythi Week 6

Aug 13, 2023

Ask Anything Week 5

Aug 6, 2023

Ask Anything Week 4

Jul 2, 2023

Romans 15:1-7

Jun 25, 2023

His Workmanship Created for Good Works – Part 2
Calvary Assembly of God Church
2600 Shipley Road
Wilmington, Delaware 19810
Phone: 302-478-1275
Email: cagpastor@verizon.net